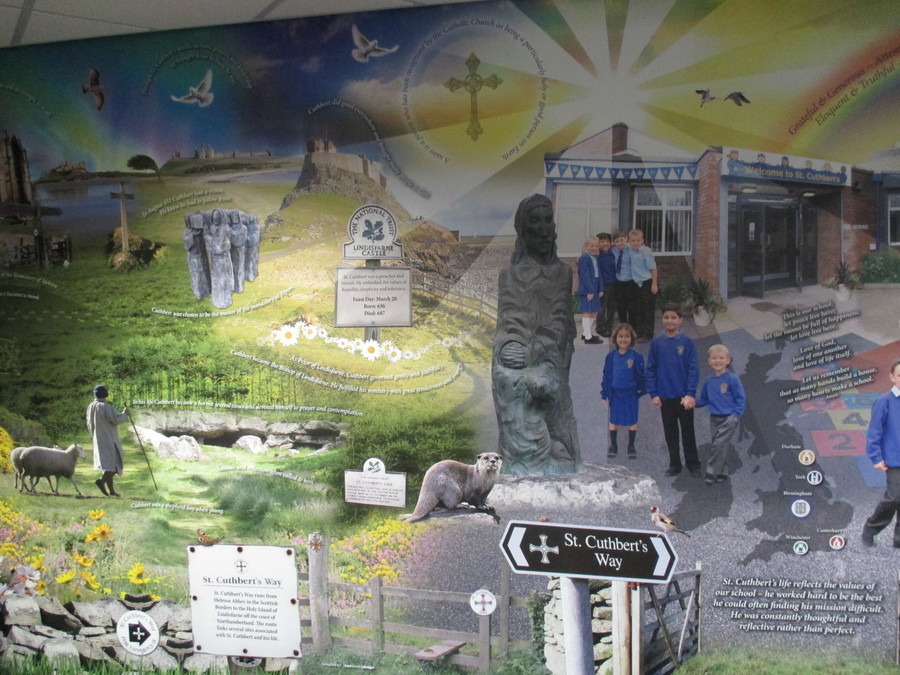 The whole school worked together to create something that they felt reflected the essence of St Cuthbert's Catholic School.
We have pictures of Northumbria and the places special to St Cuthbert, we have images of our school, parish and city; we have information about St Cuthbert, prayers and our Mission Statement. There are also many images and symbols that reflect how we feel about our special school.
We would love you to come in and see our display, take time to look at it and tell us what you think.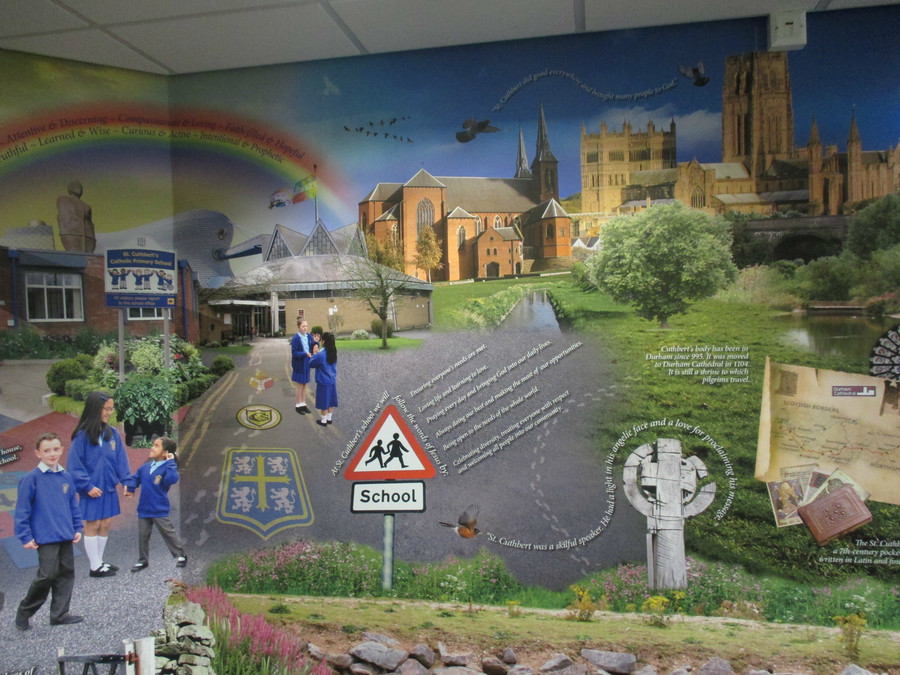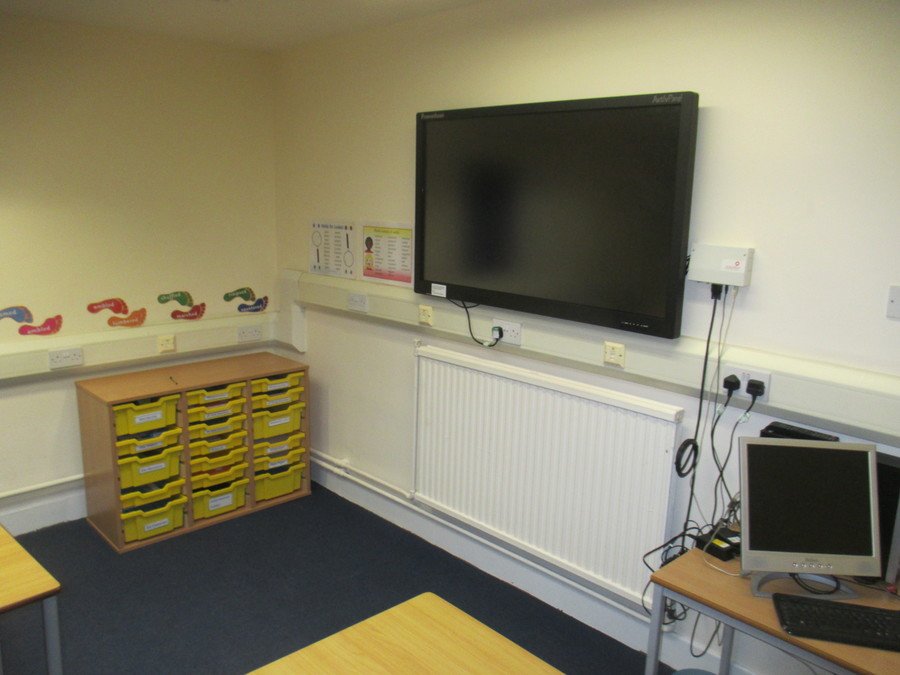 Here is an example of one of the extra workrooms we have here at St Cuthbert's. Here children are taught in smaller groups to enable them to receive the intervention they need.
We started fundraising work for our garden in 2016, with support from our generous parents and donations from local businesses , we were able to officially open our garden in the summer of 2018. The garden is used as a place of reflection and prayer, with Christ at its centre.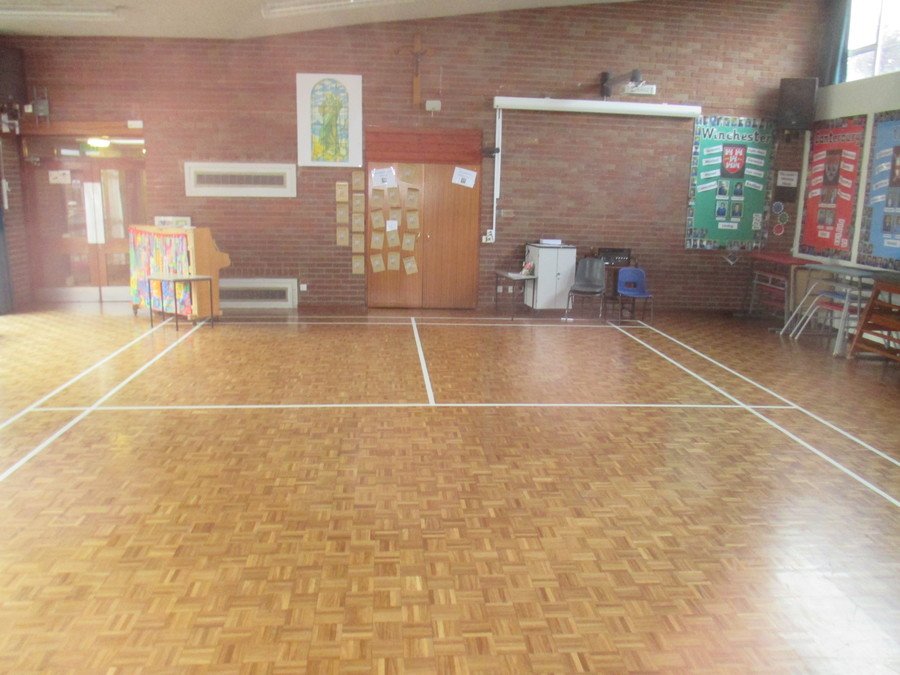 Here we have the School Hall. This is used for Assemblies, prayer services, weekly mass, PE and of course Lunchtimes. It is an integral part of a schools day to day running.
We are very lucky at St Cuthbert's to have a large amount of outdoor space for our Children to explore, Learn and play. Both the KS1 and KS2 playground are fitted with climbing frames and slides, plus ample room to run around. We also have a quite garden area next to the playground, for children who want to sit and have some quiet time. Outside Our reception classroom we have a fully equipped play area, enabling the children the children to learn through play. And finally we have our School field, where PE lessons can take place, the occasional football match and our sports days.