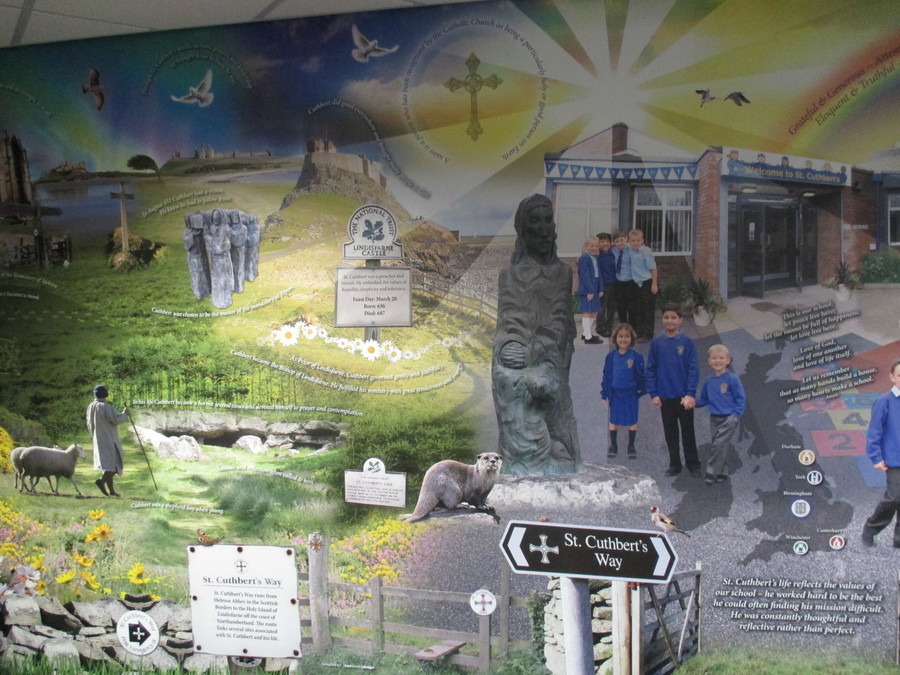 In October 2015 we had a new entrance display installed; all the staff, children and governors of the school worked together to create something that they felt reflected the essence of St Cuthbert's Catholic School.
We have pictures of Northumbria and the places special to St Cuthbert, we have images of our school, parish and city; we have information about St Cuthbert, prayers and our Mission Statement. There are also many images and symbols that reflect how we feel about our special school.
We would love you to come in and see our display, take time to look at it and tell us what you think.