Academic Year 2019-2020
December - Year 3 and 5 Carol Service
Year 3 and 5 performed their first joint Carol Service at Corpus Christi Church this evening. Thank you to all parents who came. The children performed confidently and acted reverently in the church. Well don Year 3 and 5.

December - Year 4 and 6 Advent Prayer Service
Year 4 and 6 presented well thought out Advent prayer services this half term. They allowed us to reflect on the meaning of Advent and how we are all awaiting the birth of Jesus.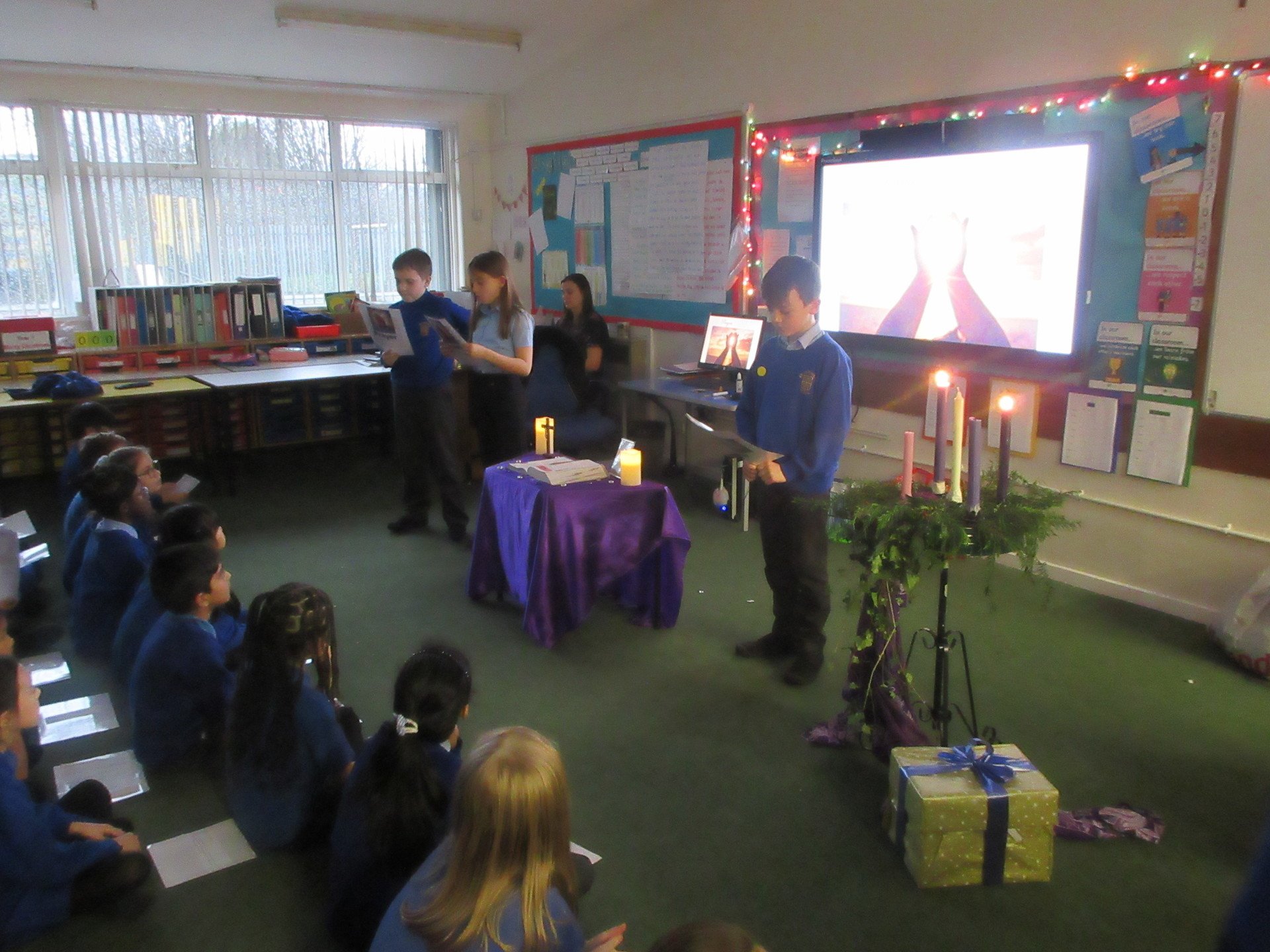 December - Christmas Carols
Mrs Mckenna and some volunteers went to different nursing homes to sing beautiful Christmas Carols to the elderly. The children enjoyed this experience and we hope to have spread some Christmas joy to those who listened.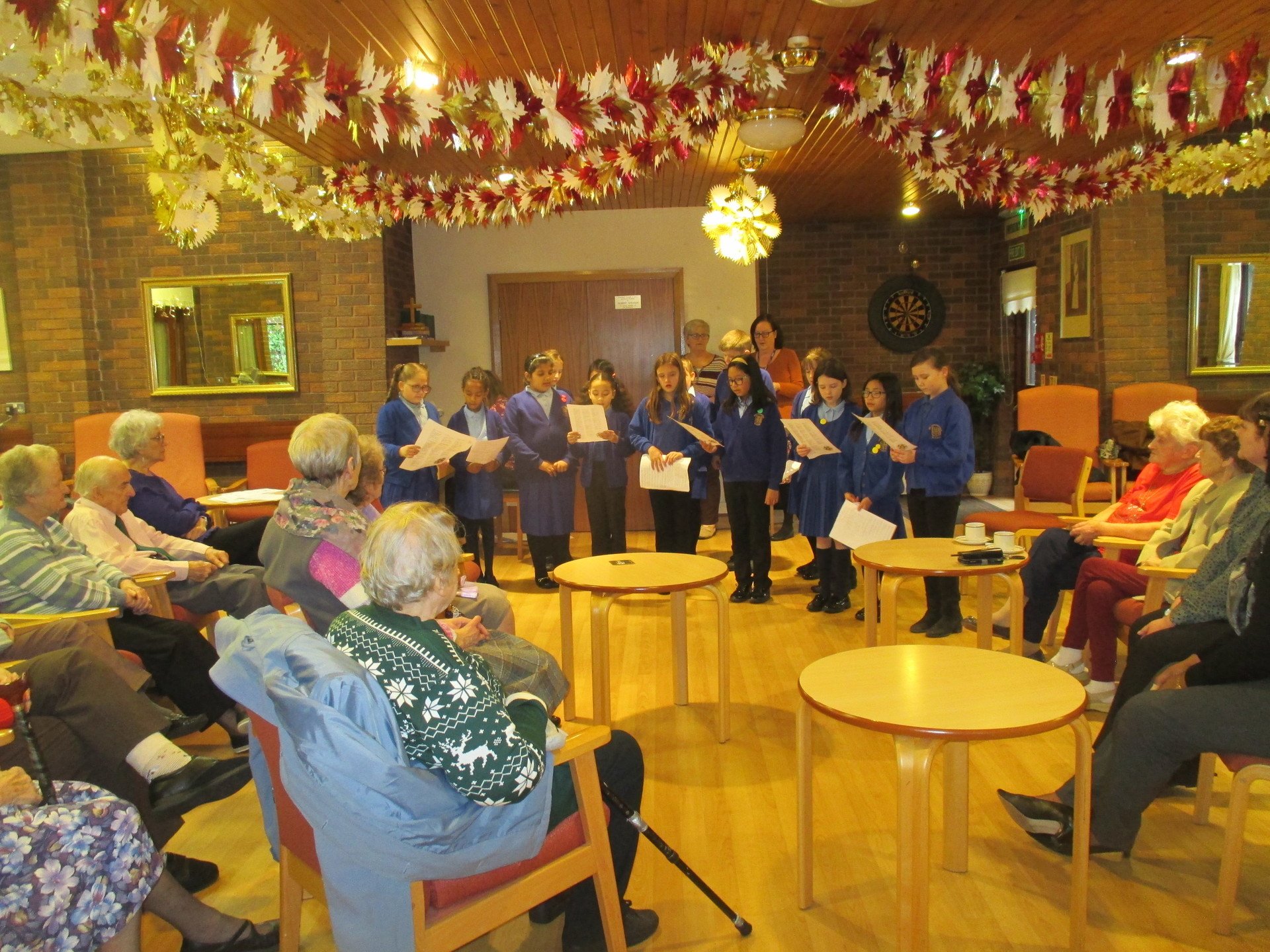 December - Christmas Jumper Day
We all looked very festive today in our wonderful Christmas Jumpers. It is beginning to look a lot like Christmas!


December - Confession
Thank you to Fr Andrew and Fr Vitalis for staying after mass today to allow the children of Year 4,5 and 6 to receive the Sacrament of Reconciliation.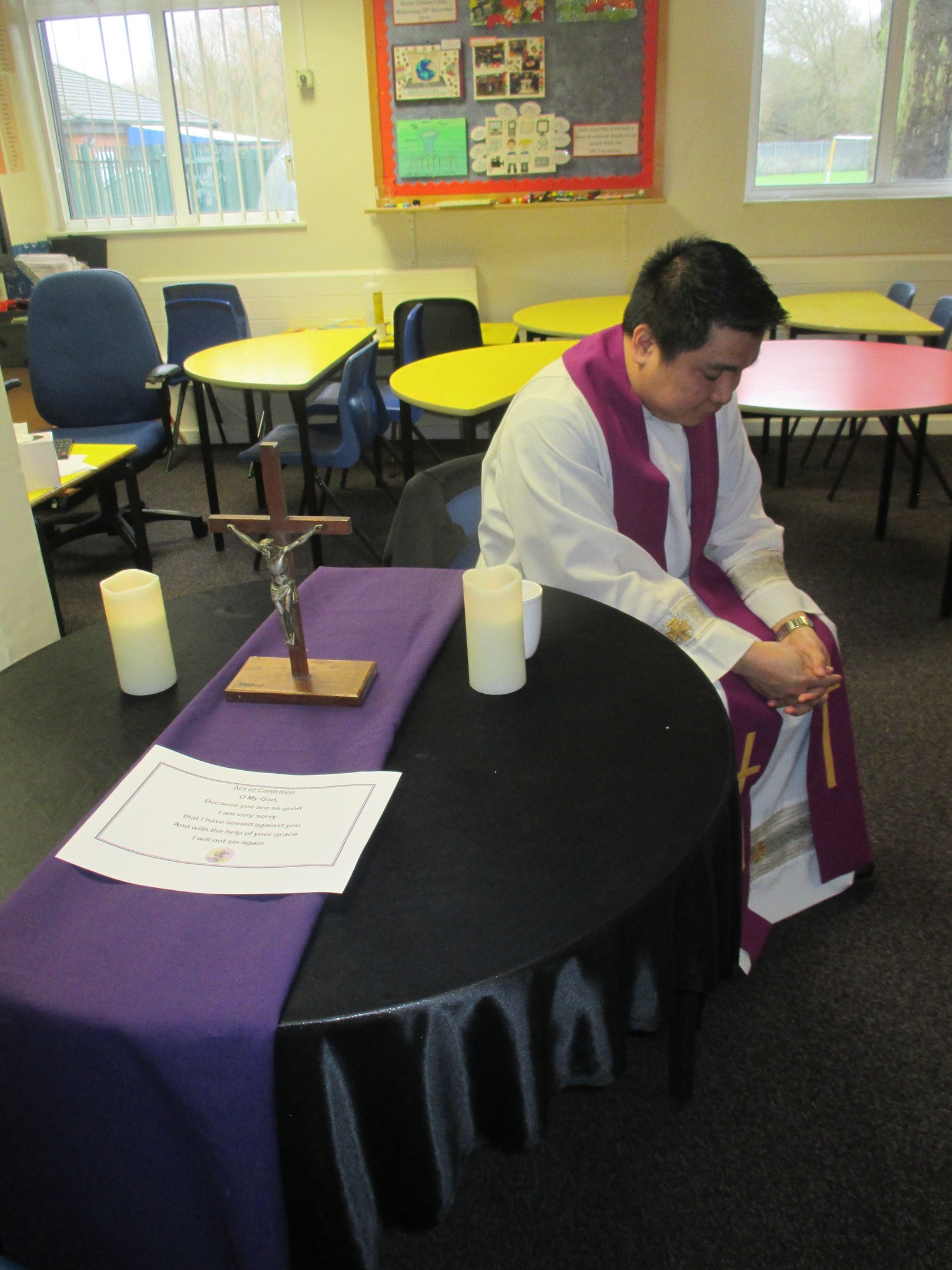 December - Gift Night
We would like to take this opportunity to thank all parents who attended gift night. It was lovely to see parents and children working within our school.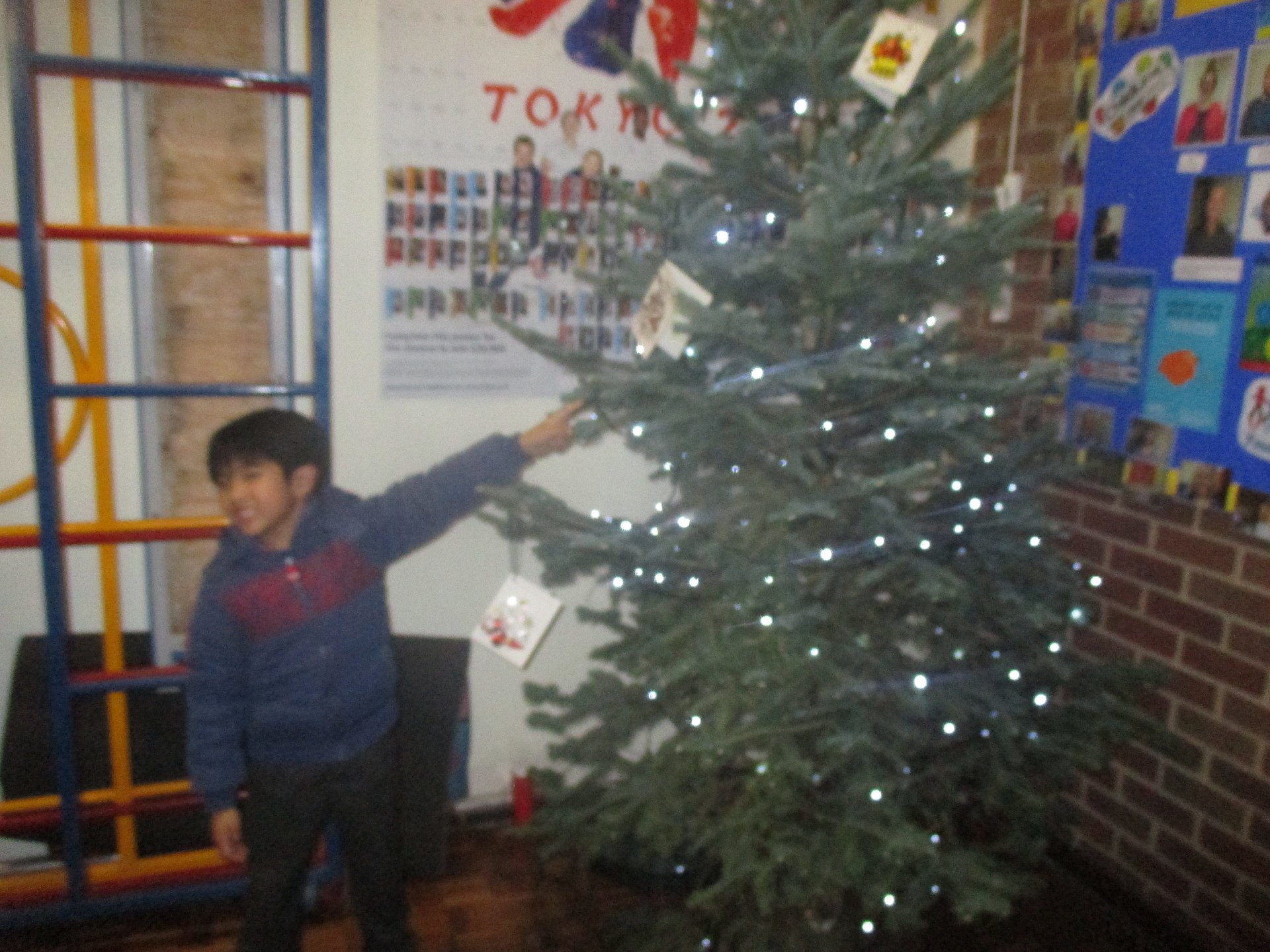 November - Shoe Box Appeal
Thank you to all donations for the Shoe box appeal. It reminds us the hardship Mary and Joseph faced as they made their way to Bethlehem. Thank you for being the innkeepers that helped those in need.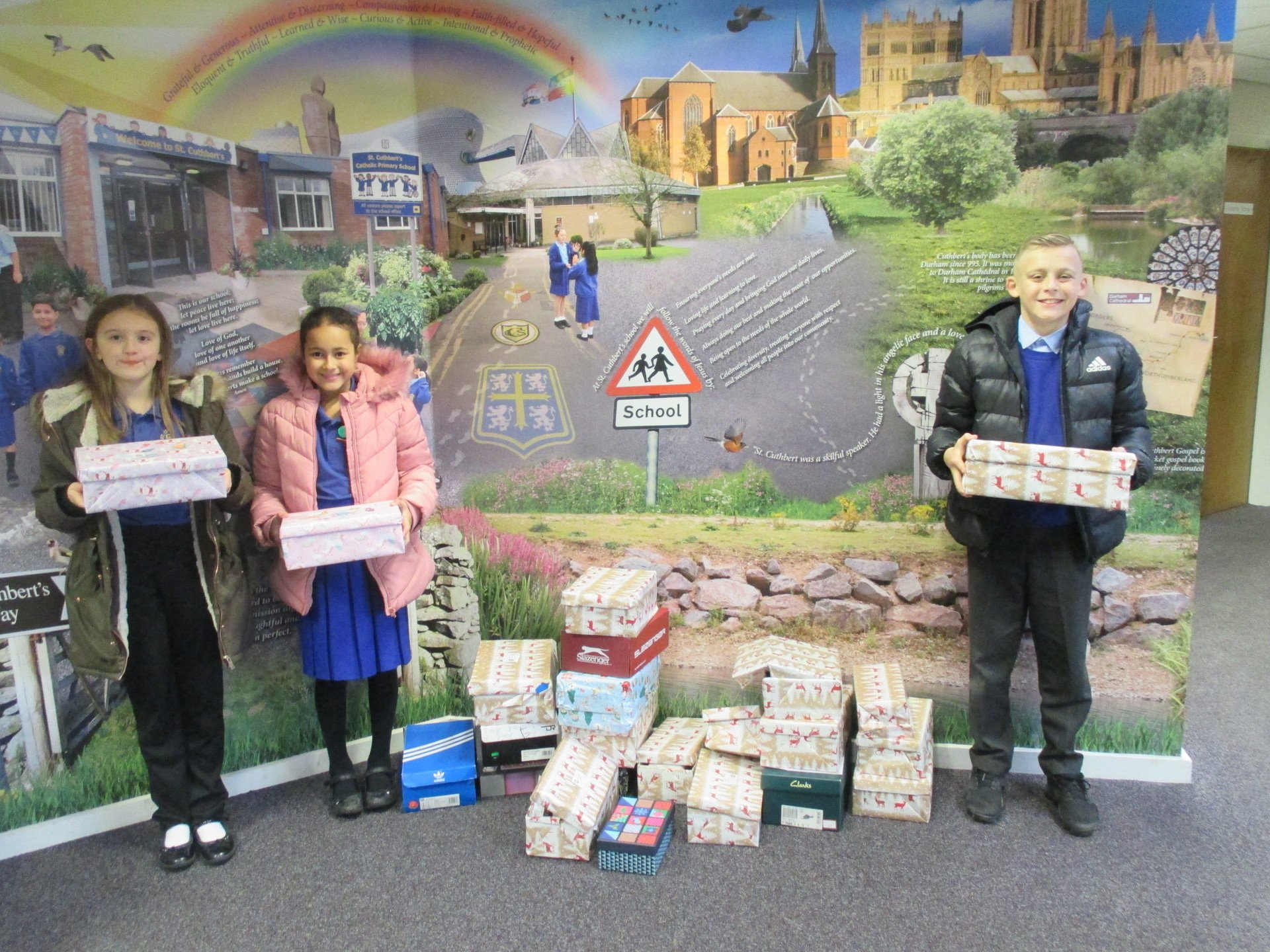 November - Advent Whole School Collective Worship.
As a school, Mrs Hobbs led us in a lovely prayer service to get us ready for Advent.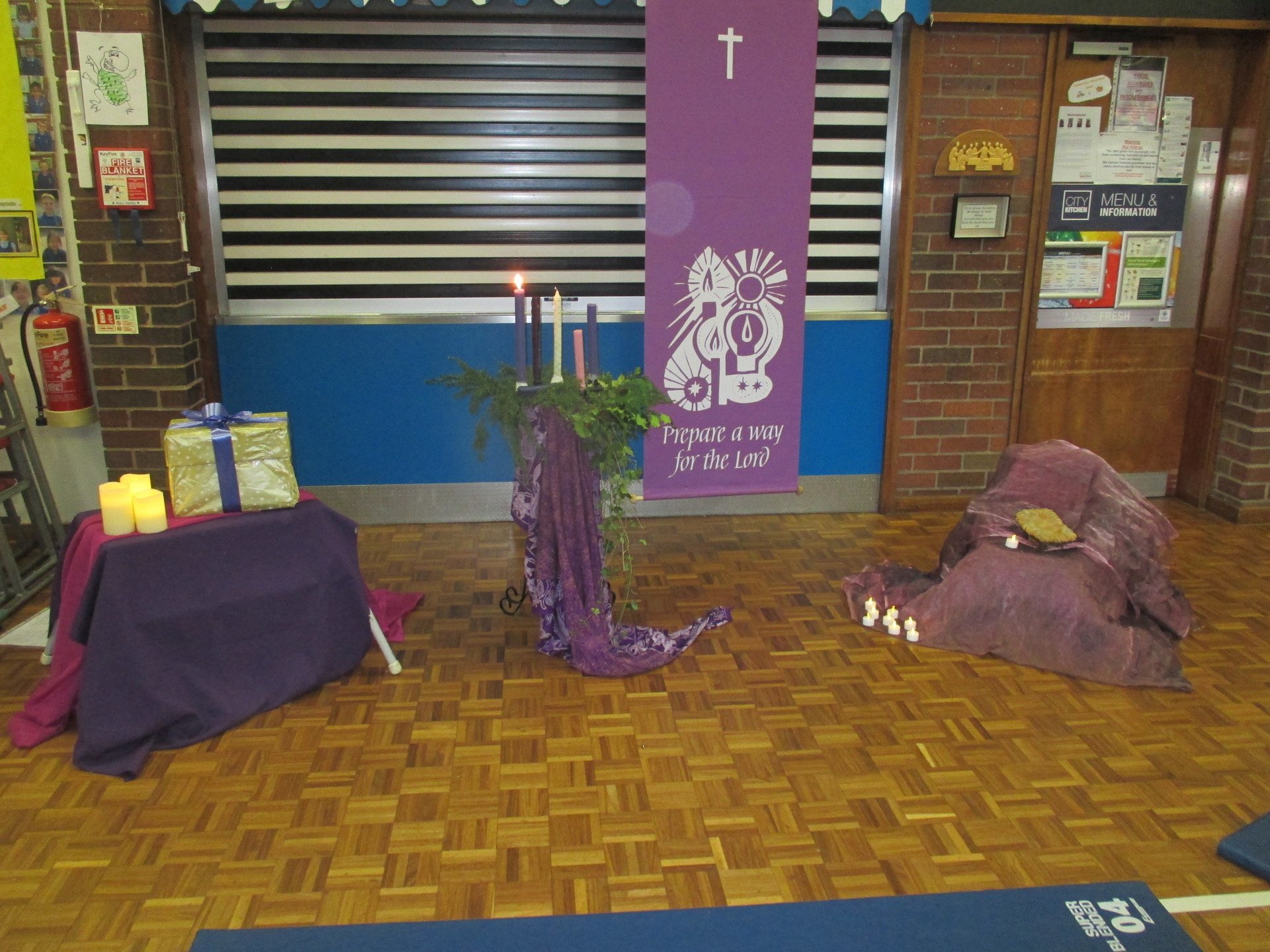 November - Stechford War Memorial
Well done to Year 5 and 6 who represented our school very well at Stechford War Memorial. The children behaved reverently remembering those who gave their lives so that we may have the freedoms we have today.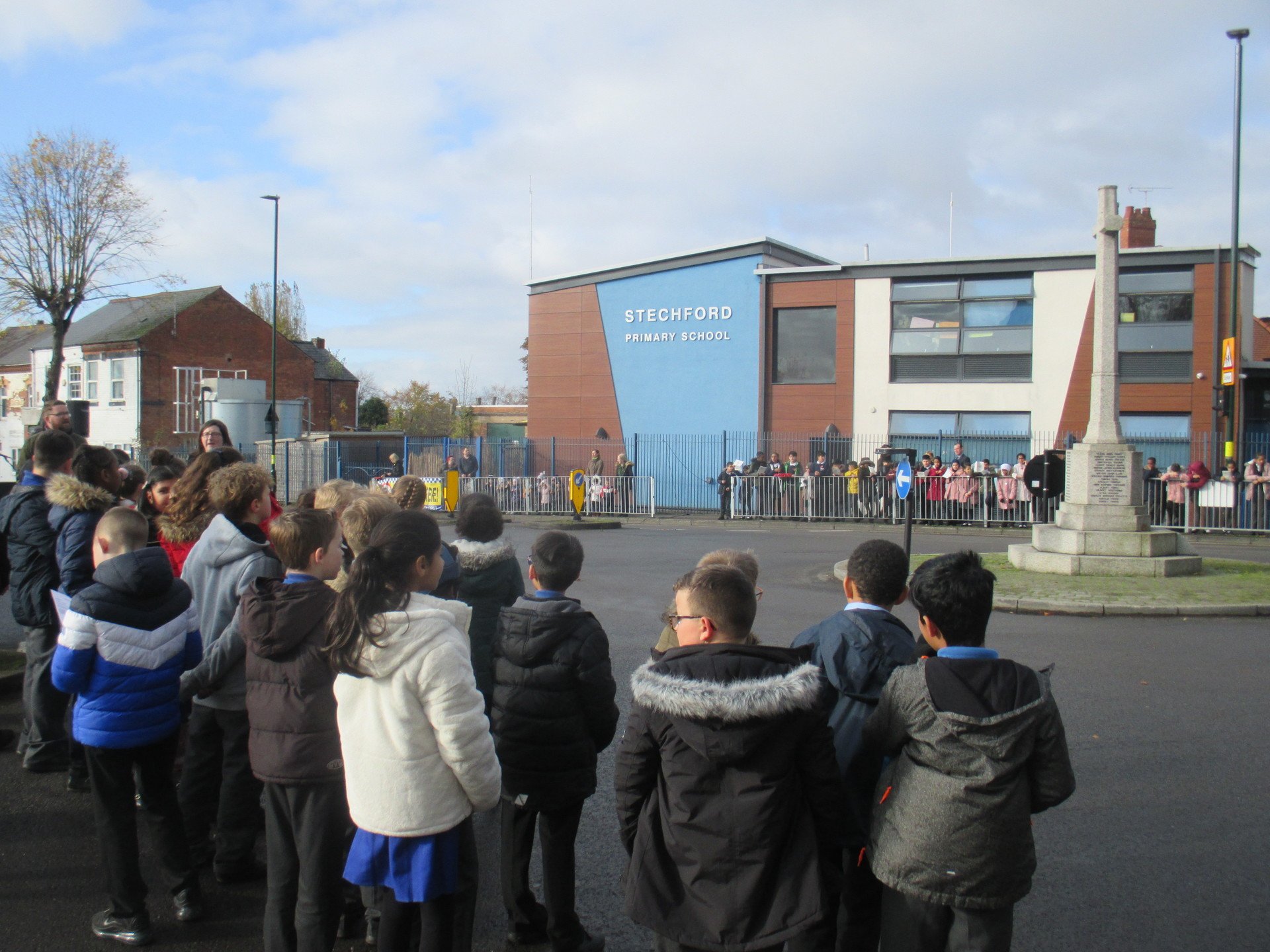 Tuesday 15th October 2019 - Saint John Henry Newman Assembly
Together, we gathered into the hall to learn about a very special man called John Henry Newman. We learnt about his life and his long journey to sainthood. He was canonised on Sunday 13th October 2019. St. John Henry Newman pray for us.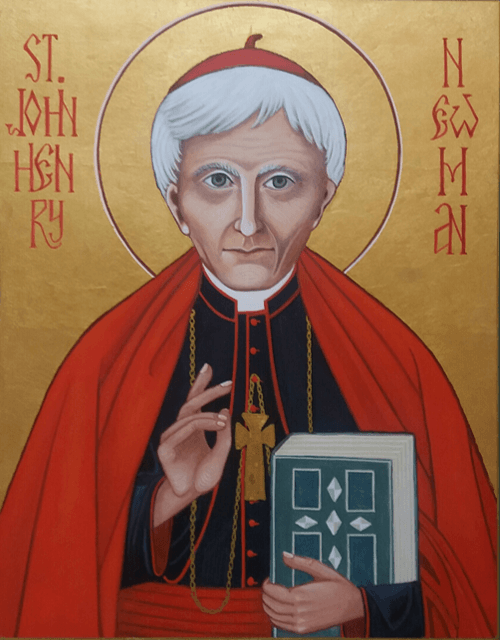 Wednesday 9th October 2019 - The Rosary with Archbishop Bernard.
At 2pm today, all children gathered into the hall for a very special event. Archbishop Bernard did a live stream where he said the Rosary. All Catholic schools in the Archdiocese of Birmingham were invited to take part.This was a very special occasion for the children to spend time with His Grace in prayer. We are very grateful for this opportunity.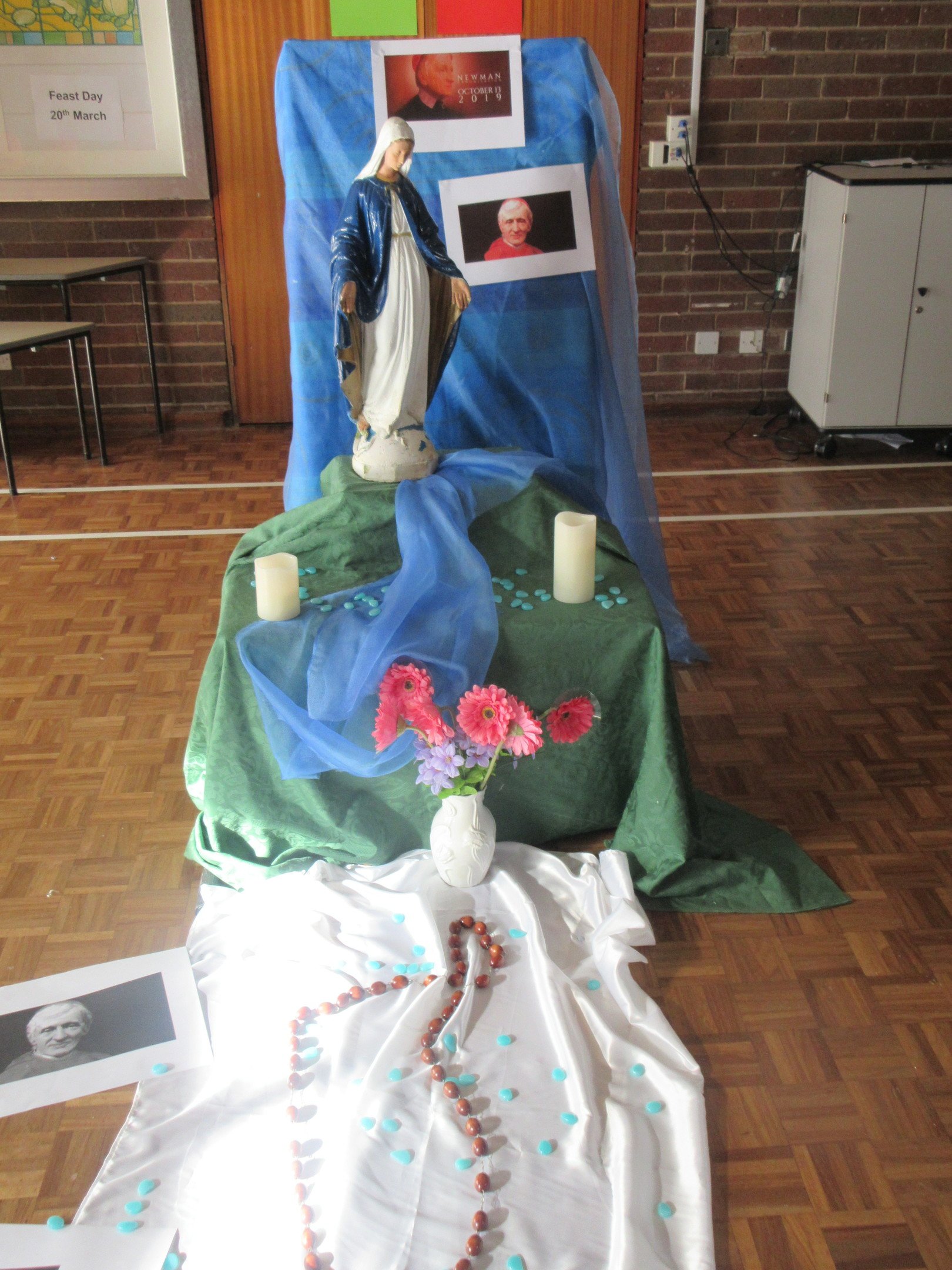 Thursday 3rd October 2019 - Reception Welcome Meeting
Today, we invited the parents of our new reception class to gather together to officially welcome their children into our school community. We were very lucky to be joined by Fr. Andrew. The Liturgy Leaders read the bidding prayers eloquently. Each child was presented with a lovely certificate. It was a lovely afternoon and we would like to thank the parents of the Reception children for attending.


Thursday 3rd October 2019 - Feast of St. Therese of Lisieux
Together, we gathered into the hall as a whole school to celebrate the feast of St. Theresa of Lisieux. The act of worship was led by Mrs Hobbs and supported by the Liturgy Leaders. We will all reflect on the words of St. Therese of Lisieux "To do small things with great love". How can we help one another today?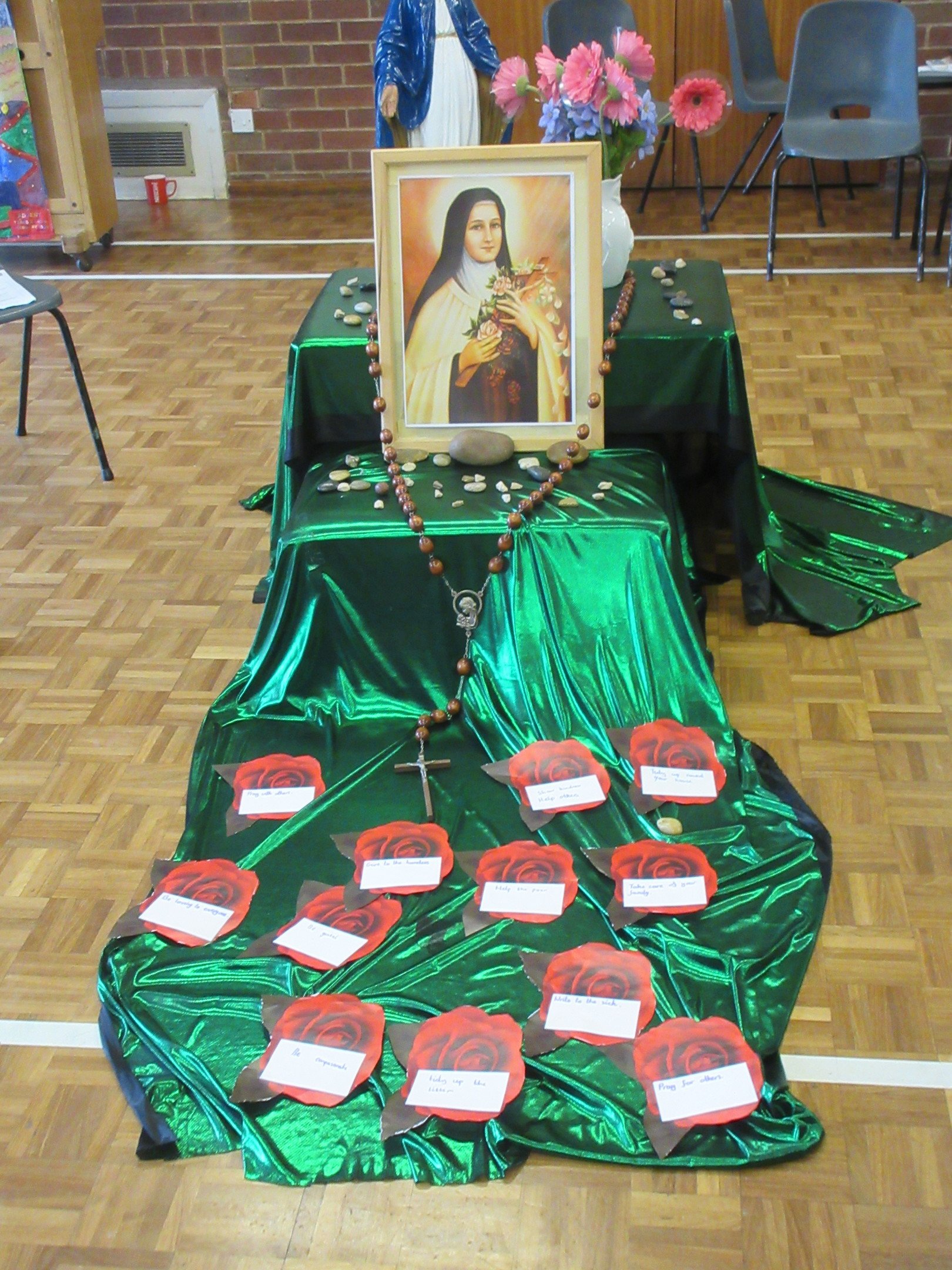 Wednesday 2nd October 2019 - Liturgy Leader Rosary
The Liturgy Leaders, with the help of Mr Gallagher, led a lovely lunchtime Rosary. October is the month of the Rosary and a time when we are asked especially to pray the Rosary.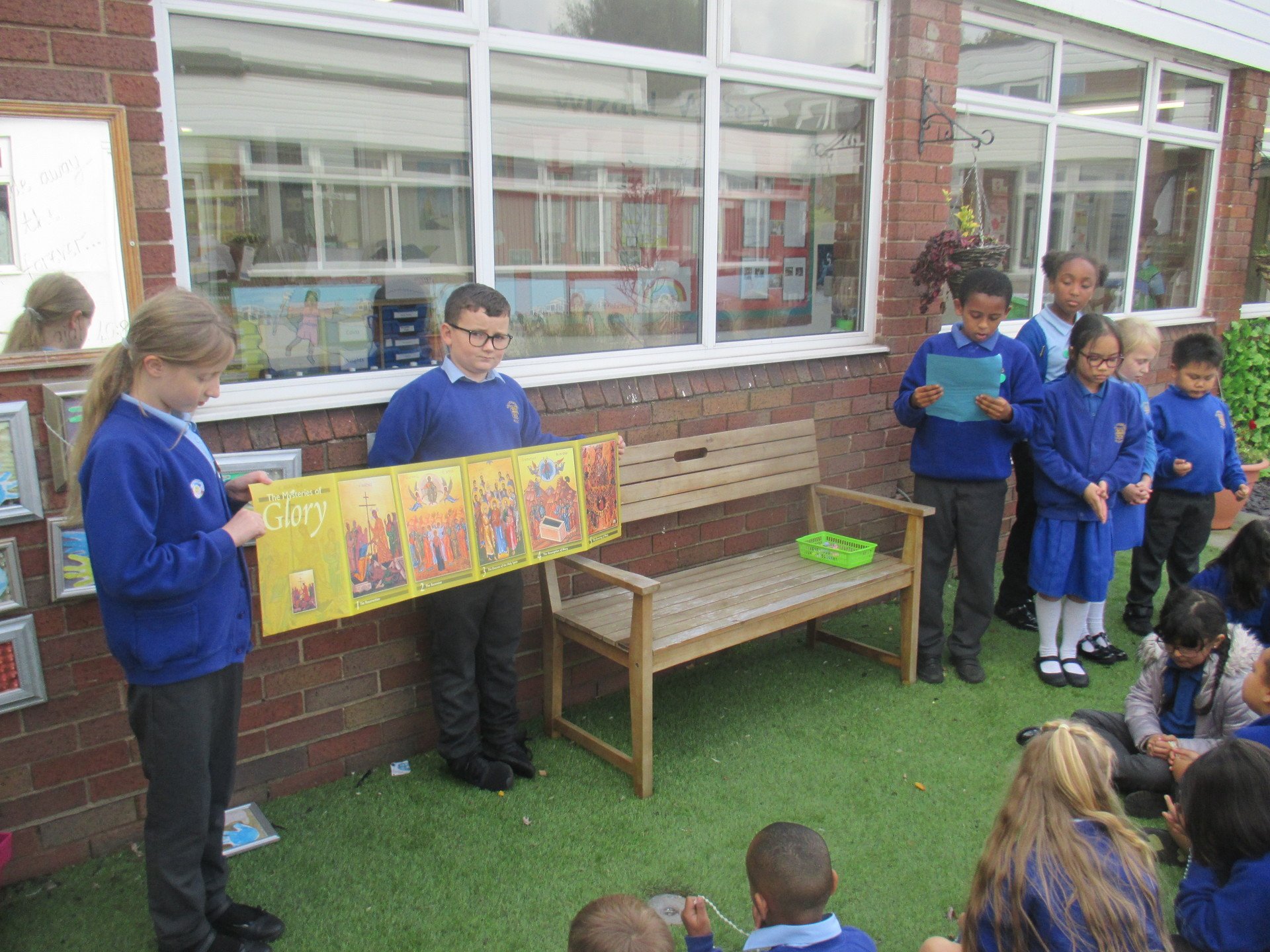 Thursday 26th September 2019 - Macmillan Coffee Morning
Thank you to all parents who attended our Macmillan Coffee Morning. Your support will help fund nurses who help those most at need.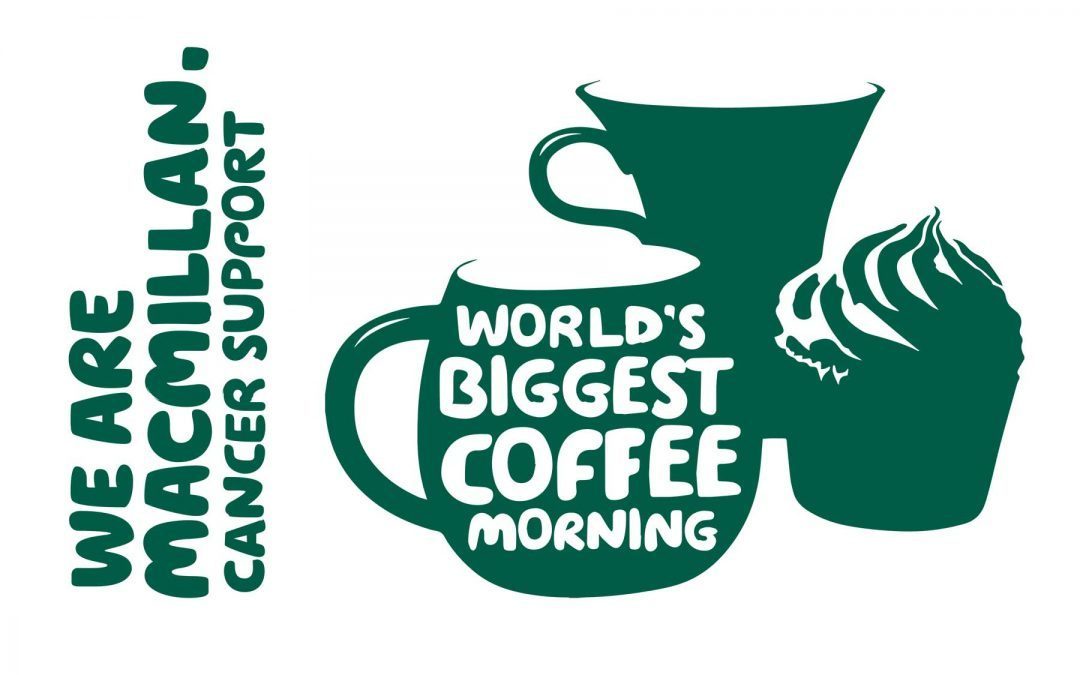 Monday 23rd September 2019 - Liturgy Leader Mass
The Liturgy leaders from local Catholic primary schools gathered together to attend mass. This was a very special occasion for our Liturgy Leaders.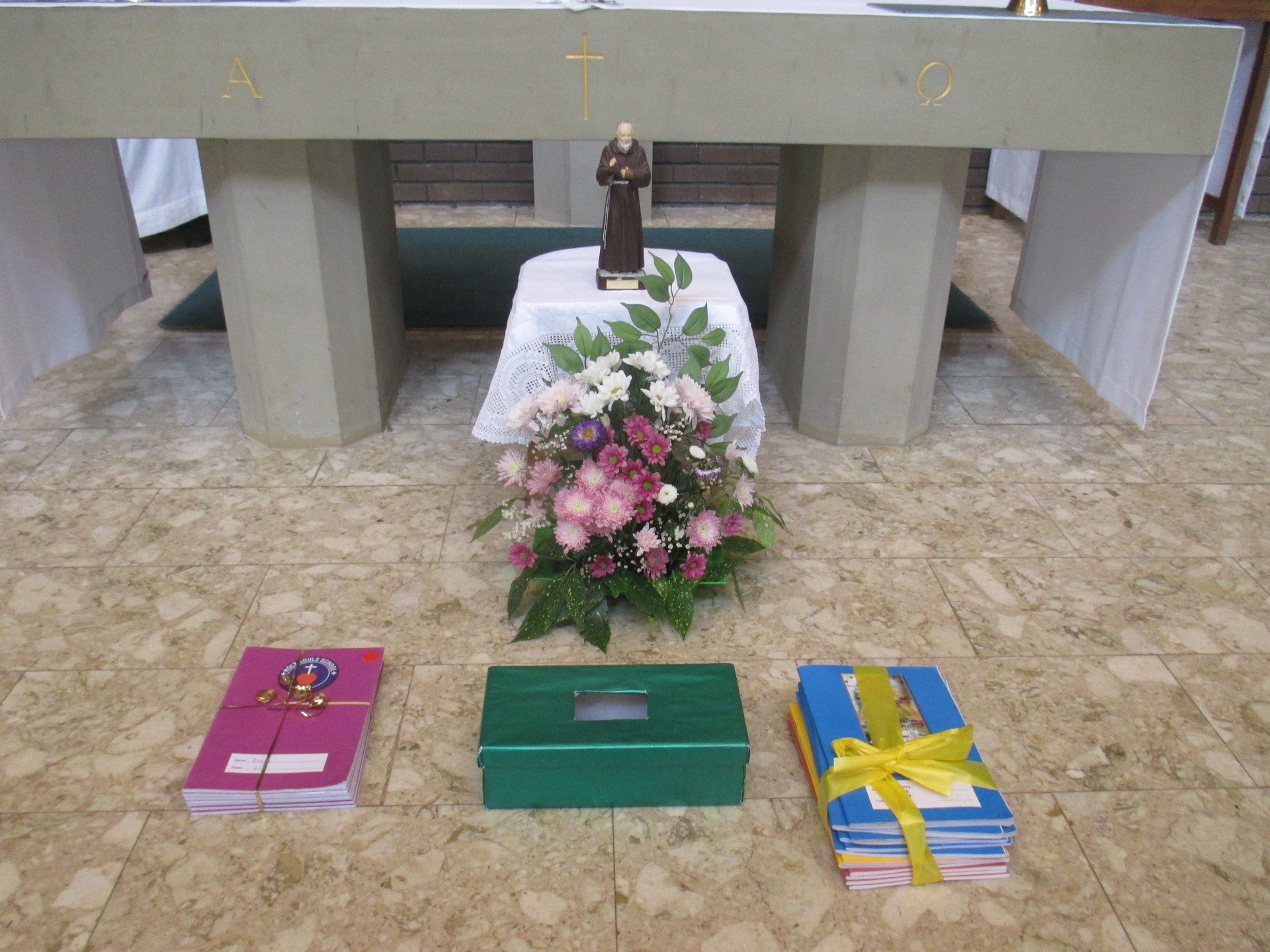 Friday 20th September 2019 - Harvest Mass
We would like to thank you all for your generosity over the past week in bringing in food for our harvest mass. The food will be donated to Stechford Foodbank and used to help those in need. We are reminded of the words of Saint Paul 'Whoever sows sparingly will also reap sparingly, and whoever sows generously will also reap generously.'